Javier Rodrigo, Maritime Safety Product Manager, gives a conference on SAES expertise in underwater defence as well as signature measurement, smart naval mines and TDD (Target Detection Devices).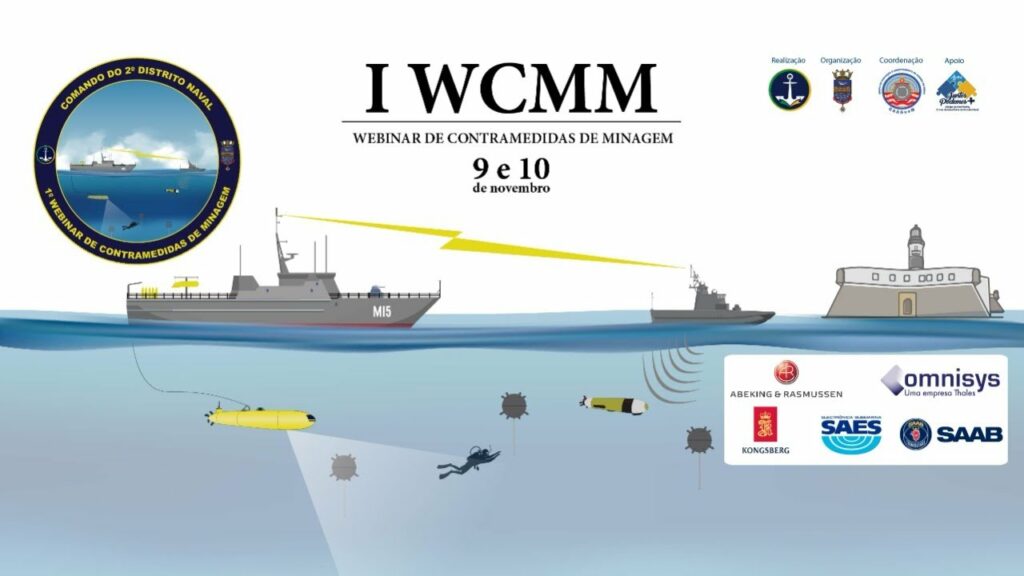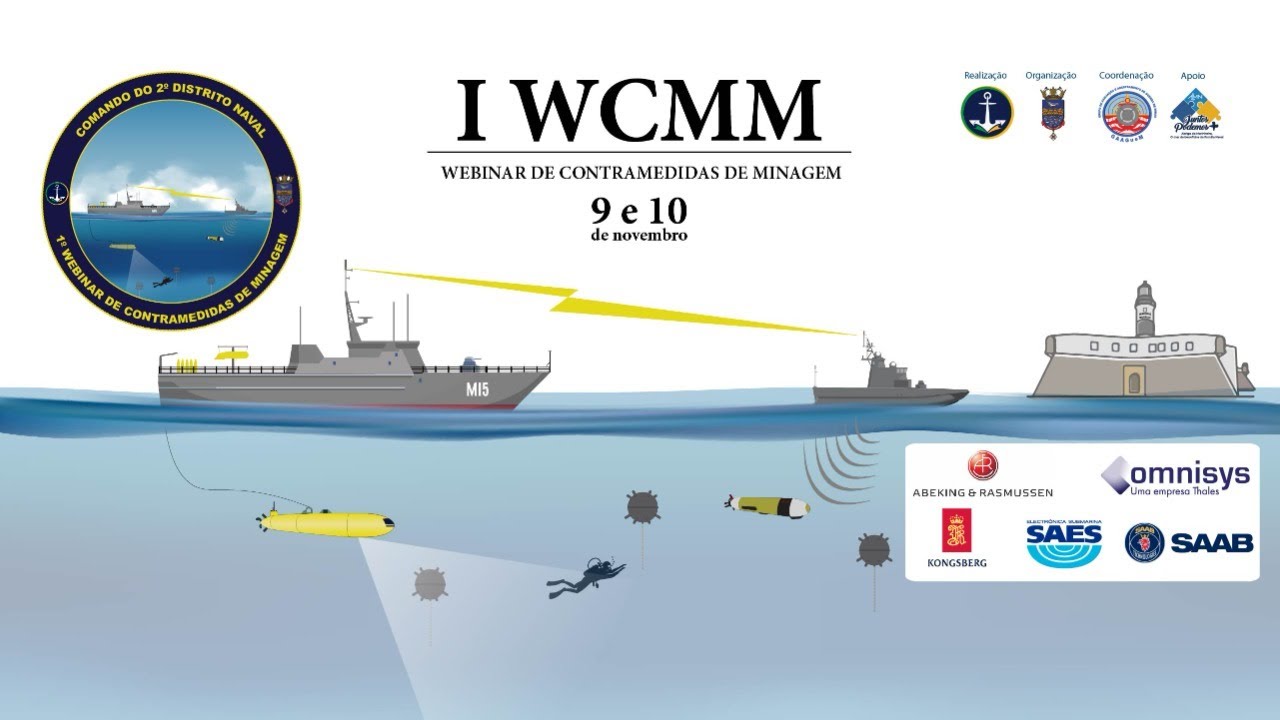 SAES takes part and sponsors the first Mine Countermeasures Webinar (I WCMM) hold 9-10 November in Salvador de Bahia (Brazil). The event is organised by the Brazilian Navy, through the 2nd Naval District Command. This edition goes online due to the restrictions recommended by the COVID-19 pandemic, and features the participation of the Brazilian and French Navies, as well as international corporations such as Saab, Omnisys / Thales, Abeking & Rasmussen and Kongsberg.
The Brazilian Navy, through the 2nd Naval District Command, holds every two years an International Congress, presential, focused on Mine Countermeasures (MCM) Operations. According to the organisers, the event aims to promote the exchange of technical and doctrinal information, strengthen ties between Navies, disseminate new systems available in the market and projects, as well as promote possible partnerships.
SAES participation aims to increase business opportunities in Brazil with the Maritime Safety product line. Javier Rodrigo presentation, as Maritime Safety Product Manager, has shown SAES expertise in mine warfare, mine countermeasures (MCM), signature measurement, naval mines supply and Target Detection Devices.
SAES has developed its own design of the TDD component that is installed in its naval mines, as well as in other mines or in other different kinds of carcases which emulate both the form and the functioning of different kinds of mines. Several Navies are updating their current mines by integrating modern TDD elements with more capabilities, such us the one designed by SAES.
SAES, as a company specialised in underwater defence and in particular in naval mines, has been invited as an expert in the field since the first edition of this conference, back in 2017 in Rio de Janeiro (Brazil). SAES has also participated in the 'Mine Warfare Symposium' which inspired the current event, where SAES participated altogether with Navantia, with conferences about smart naval mines as well as acoustic, magnetic, electric, seismic and pressure signatures of vessels.