Presents its solutions in underwater acoustics and electronics for the military and civil security and defense markets.
SAES participates from October 19 to 25 at Euronaval 2020 with a virtual stand, where it shows its capabilities in underwater acoustics and electronics in three fields of activity: engineering systems and underwater technology, maritime safety, and special operations.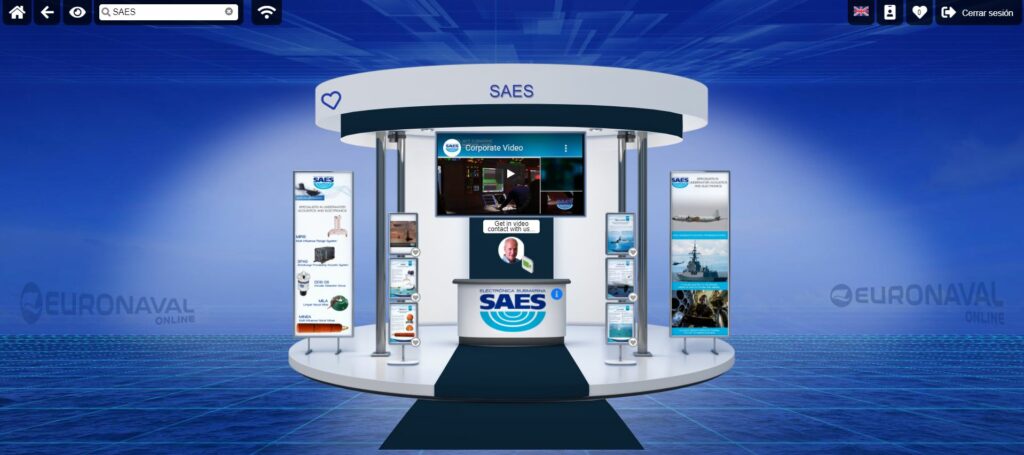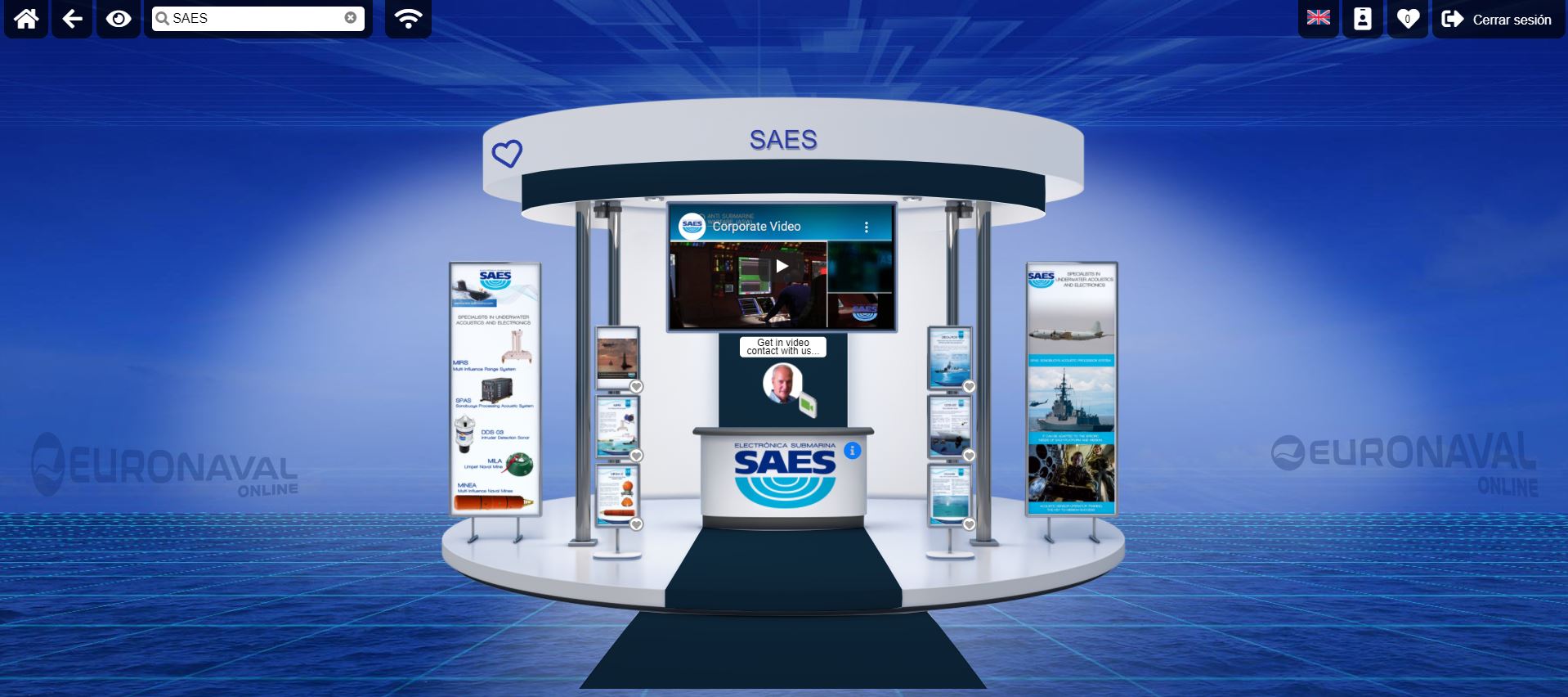 SAES, specialized in underwater acoustics and electronics, provides sonars, ASW systems, naval mines, underwater signature measurement stations and other high-tech custom solutions. The company develops various international and national projects. In Spain, it has recently obtained contracts for the S-80 and F-110 programs, the last one includes a Technology Transfer agreement with Thales.
Online B2B meetings
Euronaval has gathered 277 exhibitors from more than 20 countries. Navantia and SAES are the only Spanish defense companies.
For the first and most important virtual exhibition dedicated to the naval industry, SAES has a multi-disciplinary team attending meetings by videoconference with delegations, suppliers, and other companies in search of synergies.
Featured Products
They are highlighting the business lines related to the measurement of submarine signatures and the anti-submarine warfare, specifically the MIRS and Disouros systems.
MIRS is a multi-influence signature measurement system for surface vessels and submarines that simultaneously measures magnetic, electrical, acoustic, seismic and pressure influences.
DISOUROS is a powerful and advanced acoustic processor for detecting, locating and pursuing underwater threats through the integrated use of low frequency dipping sonar (DS) and passive sonobuoys. Provides multi-statism and interoperability between ASW platforms involved in the mission: corvettes, frigates, helicopters, MPA aircraft.