All our know-how at your fingertips.
As a company highly specialized in signal processing, acoustics and underwater propagation we have highly qualified and experienced engineers and scientists. We have developed sonar systems, on-board systems, mines and systems for mine/countermine warfare (ASW), submarine measurement and signature intelligence systems. In addition, the company has participated in large submarine, minesweeper, frigate, plane and helicopter programmes for national and international ASW. This knowledge and experience translates into practical and effective training services, delivered by the technical staff involved in capacity and programme development.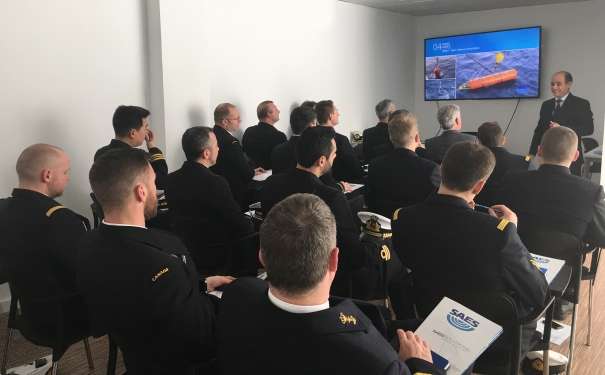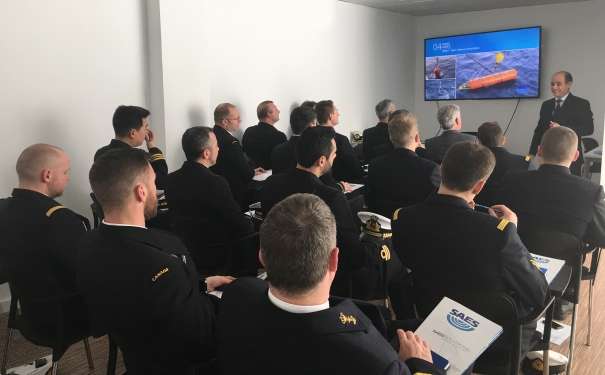 Training Courses.
Our training courses, given by experienced engineers and scientists, provide a better understanding and greater knowledge of theoretical and operational physics. As a result, the user will be able to comprehend physical principles, improve their skills and optimize the use of the equipment supplied by SAES to obtain optimum results.
Training in underwater acoustics. Theory and principles.
Sonar detection and classification.
Sonar operation.
Theory of ship signatures. Measurement and analysis.
ASW acoustic operation.
Flexible and adaptable training programmes.
Our courses can be given in both SAES own facilities and in the customer's facilities.
All the programmes can be adapted to the needs and objectives of the client in terms of content and duration.
Systems developed for training.
SAES has developed tailor-made solutions based on real-time simulation aimed at specific training in: