SDH is a smart hydrophone for underwater acoustic recordings over long periods of time. It is appropriate for several scientific and technological purposes.

Stand-alone or assisted recording.
The system can operate in one of two configurations, as required:
Assisted recording mode, where the unit is connected by a cable to the control unit. This enables real-time recording and monitoring of acoustic recordings.
Independent mode recording. The unit is equipped with batteries and an external memory so that, once anchored, the acoustic recordings are made continuously or at intervals, without operator assistance. Once the task is completed, the recordings are fed into the control unit via a cable, where they are stored, monitored and analysed.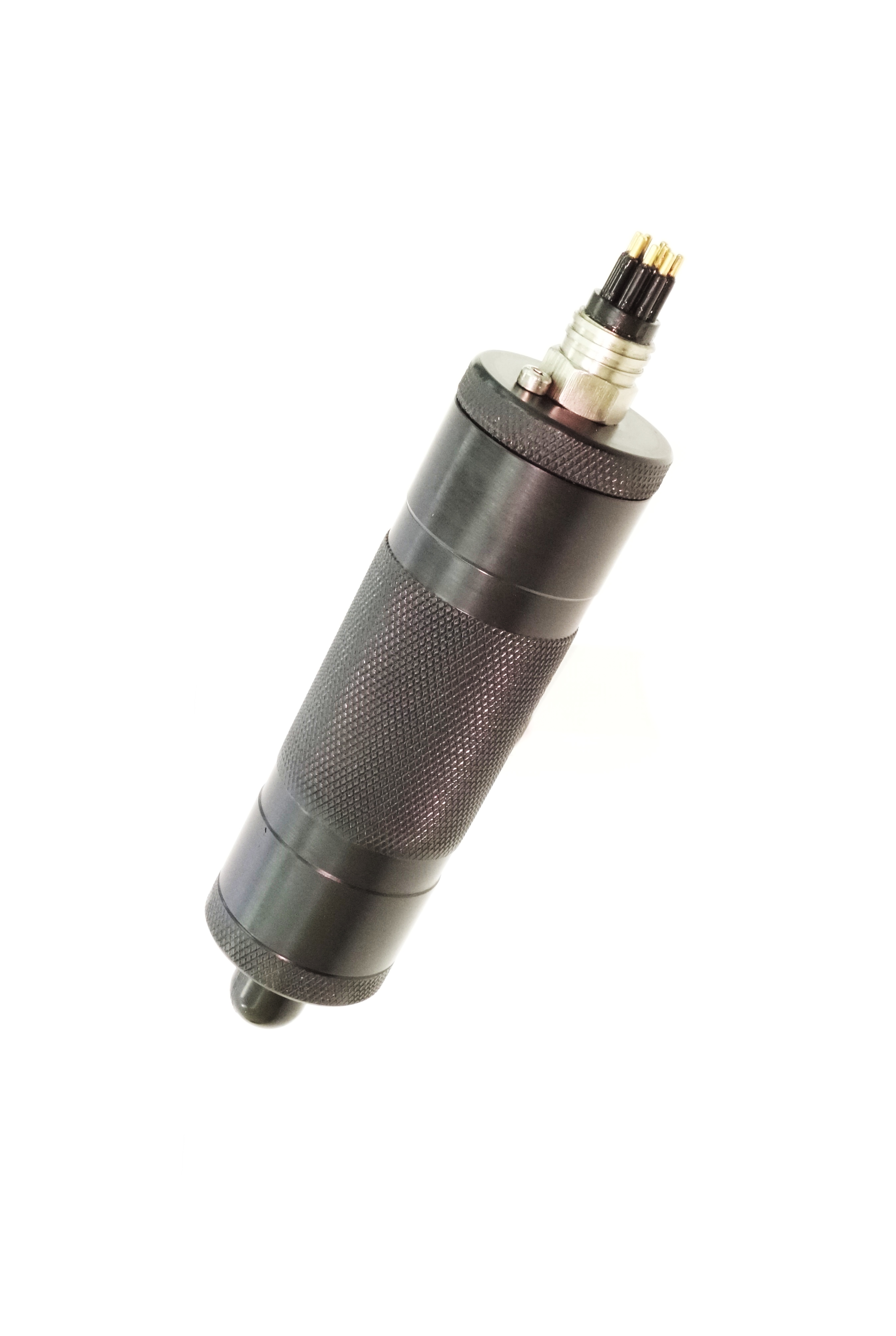 Key features of the Intelligent Hydrophone.
Sampling frequencies and bandwidth according to the ship's recording requirements and measurements of ambient acoustic noise.
Enables recording of descriptor 11 (European Directive for the protection of the marine environment – 2008/56/EC of 17 June 2008).
Recording of raw data. Storage of raw and processed data.
Data processing: SPL (Sound Pressure Level) and SEL (Sound Exposure Level). Also, DEMON, transient detection, DEP, dBht and M weighting.
Factory and user programmable.
Reduced dimensions and weight.
External power supply or via batteries.
It is designed to operate at great depth enabling the measurement of noise generated by marine mammals.
Low maintenance.
Easy to operate.
Low Cost.
It can operate in a stand-alone configuration or be integrated into an underwater noise monitoring system.
SDH is a dual device, designed and manufactured to be used by oceanographic institutes, universities, certification companies and for applications in the military sector.
Monitoring of ambient noise in areas of special biological interest.
Measurement of noise generated by industrial activity.
Monitoring of marine mammals.
Measurement of the acoustic influence of military and civilian vessels according to current measurement standards.
System for defining measurement standards.