Several of our systems have been designed specifically for minesweepers or are particularly useful in this type of vessel. We offer both systems and technical support during the construction or updating of minesweeper and minehunters.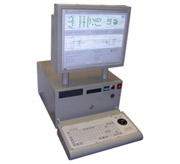 Noise monitoring and signature control.
ONMS system for monitoring own noise and vibration is a real-time system for measuring the vibrations of the hull and other ship sound sources such as machines, propellers, propeller cavitation, etc.
Using this system, changes in the acoustic signature can be estimated and controlled. The CRV system is the ONMS version specifically designed for surface vessels installed in the minesweepers of the Spanish Navy.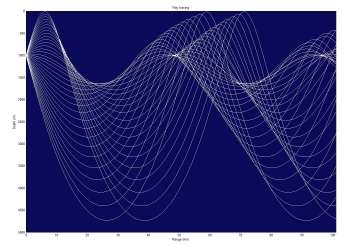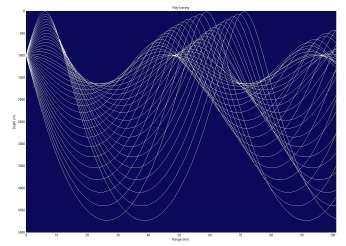 Sonar performance prediction.
The SEAPROF system is a system for prediction of range and detection, characteristic width and recommended depth of use for the VDS (Variable Depth Sonar). All this is based on environmental conditions, sea-bed characteristics, sonar and target parameters. Its global database allows it to be used anywhere in the world and it has been validated by NATO.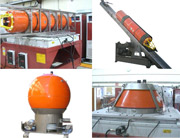 Naval mines for MCM training.
The exercise versions of the MINEA smart naval mines are essential for training the minesweeper's MCM crew. There are three types of naval mines: cylindrical bottom mine, shallow water bottom mine and moored mine. All are programmed to indicate magnetic, electrical and acoustic levels. Deployment can be made from any type of surface vessel by means of cranes, rails or ramps. They also have an automatic collection system controlled by an acoustic link. It is safe to use on board as no pyrotechnic or pressure elements are used in its operation.

Simulators and integration of sonar in minehunters.
SAES develop tactical and sonar simulators for all types of platform. In the specific case of minesweepers, we have developed and integrated the ROV and sonar simulators of the Spanish Minesweeper Training System (SACAZ) with the Combat System. We also integrate positioning and tracking systems and variable depth sonar.
Tailor-made solutions and technical support.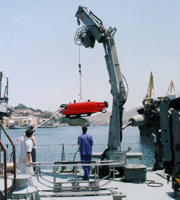 Our engineers and our wide experience are at our customers' disposal for system development, from design to testing. For example, in the case of the minesweepers of the Spanish Navy, we integrated ROV Pluto Plus vehicles with the Command and Control System.
The work included the assembly, adjustment and testing at the factory, port and at sea.
We also design and manufacture the minesniper launching system for the minesweepers of the Spanish Navy.