The agreement is a university-company chair to develop a space to research as well as to develop activities in several cybersecurity areas of common interest. This collaboration project will be valid for the next two years.
The collaboration agreement has been signed this morning by the Hon. Rector of the University of Murcia (UMU), José Luján, and the President of SAES, Joaquín López. This agreement, valid for the next two years, aims to develop several cybersecurity activities of common interest including training, research, innovation and promotion of technical knowledge.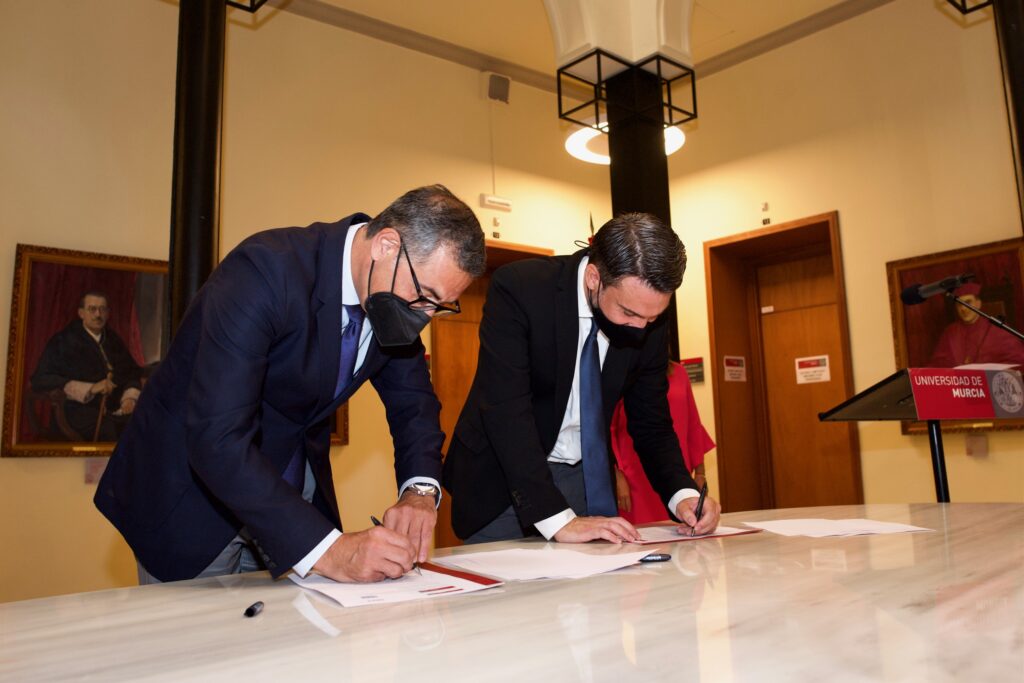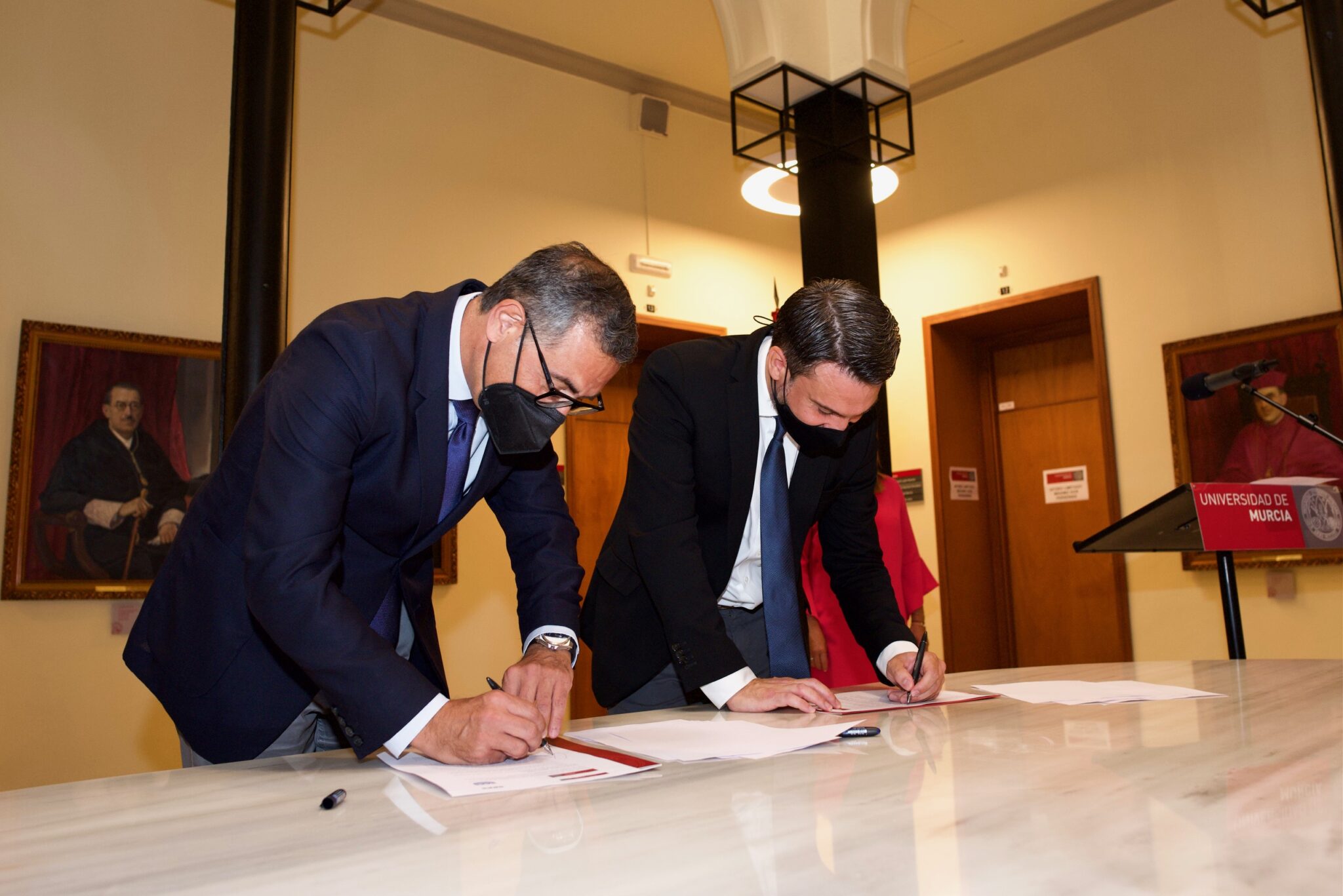 This agreement will lead to optimise SAES cybersecurity certifications and resources, as well as to minimise the potential risks for its clients in this field. «Cybersecurity is one of the greatest threats and one of the biggest challenges of the twenty-first century. These threats will continue to evolve, and this is why we need updated protection measures within the companies IT systems, which is especially important in the Defence sector, where SAES develops its main lines of work», explains Cristina Abad, SAES General Manager.
According to Joaquín López, President of SAES, «this agreement means the strengthening of our commitment as a public-owned company to collaborating with the main public universities in the Region of Murcia. This has a clear aim: to leverage their great knowledge and research potential as well as to develop business synergies in cybersecurity and any other fields of common interest».
José Luján, Rector of the University of Murcia, thanked SAES for their trust in them to seek for solutions that society demands as well as the collaboration of all the people included in this project and who make it possible.
The agreement signed today is a R&I initiative funded by SAES and developed in partnership with the University of Murcia. Both institutions are working together for more than 15 years: they started working on some common projects back in 2006 and then they signed their first university-company chair on 'free software and critical applications in real time' from 2009 to 2021.
This is also the second agreement signed with a regional university this year, following the one signed in June with the Polytechnic University of Cartagena (UPCT) to boost the use of artificial intelligence in acoustic detection and underwater technologies. According to Joaquín López, President of SAES, «such agreements strengthen our corporate strategy which is firmly committed to a digital transformation». He also added that «strategic partnerships among public universities and public-owned companies are very important because it is possible to return to society their knowledge and experience, with high quality and the best talent in research».