Measuring and analysing marine noise is a prerequisite for compliance with the regulations developed to preserve the marine environment. New regulations are expected to be adopted that will impose stricter regulations on marine radiated noise.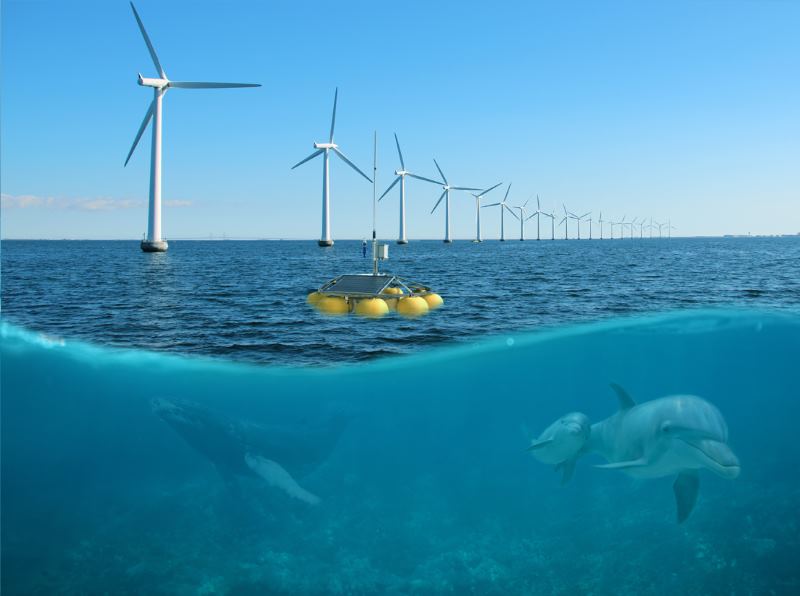 In its descriptor 11, the EU Marine Strategy Framework Directive underscores the need for energy radiation, including underwater noise, to be at levels that do not have an adverse effect on the marine environment.
SAES has been developing technology in the underwater field for 30 years and collaborates with field studies related to the development of European standards.
Measurement and analysis of acoustic, electrical and magnetic influences.
In addition to underwater acoustics, the systems we have developed include the measurement of electrical and magnetic emission. We also evaluate other influences, such as seismic, and parameters, such as temperature.
We have advanced measurement systems and tools for processing and analysis, which allow for specific or long-term measurements, deploying equipment for autonomous noise monitoring.
These solutions are used for scientific and environmental studies. Similarly, they verify that in activities such as maritime traffic, offshore construction, oil and gas platforms, offshore wind farms and any other installation or activity that could radiate energy into the marine environment, industrial noise levels remain within the defined thresholds. We collaborate with environmental certifiers, shipping companies, port authorities, energy companies, construction companies and shipyards.
Measurement and analysis systems for the civil sector.
SDH. Intelligent digital hydrophone for autonomous or assisted underwater recording.
APPS. An acoustic performance prediction tool, with internationally validated propagation models.
SOURCE-SEA. A submarine measuring system. Measures acoustic noise, electrical and magnetic emissions. Includes temperature and pressure sensors.
SOURCE-TYP. A comprehensive system for acoustic analysis that allows the study and typification of noise, and the generation of an acoustic database for recording and consultation.
SOURCE-MAP. A noise mapping system to estimate the ambient noise in a given area.
SIMOAC. A modular system that integrates acoustic sensors to measure and analyse underwater noise.