The exhibition organised by the Atlantic Canada Aerospace & Defence Association, DEFSEC Atlantic, is held in Halifax (Nova Scotia) from 4 to 6 October. SAES, at DEFSEC together with Navantia, is showcasing its solutions on maritime safety and security, in particular, its MINEA smart naval mines capacities.
DEFSEC Atlantic 2022 is organised by the Atlantic Canada Aerospace & Defence Association to present new opportunities to the aerospace, defence and security industries around the world.
SAES is the only Spanish company specialised in underwater acoustics and electronics that provides technology and solutions for the underwater safety and security in both civil and military sectors. SAES has more than 30 years' experience in the naval sector, developing smart naval mines such as MINEA, equipped with multiple sensors, as well as naval mines for special forces.
SAES takes part at DEFSEC Atlantic together with Navantia, and will showcase the MINEA multi-influence naval mines, a modern system equipped with the highest detection capabilities and signal processing.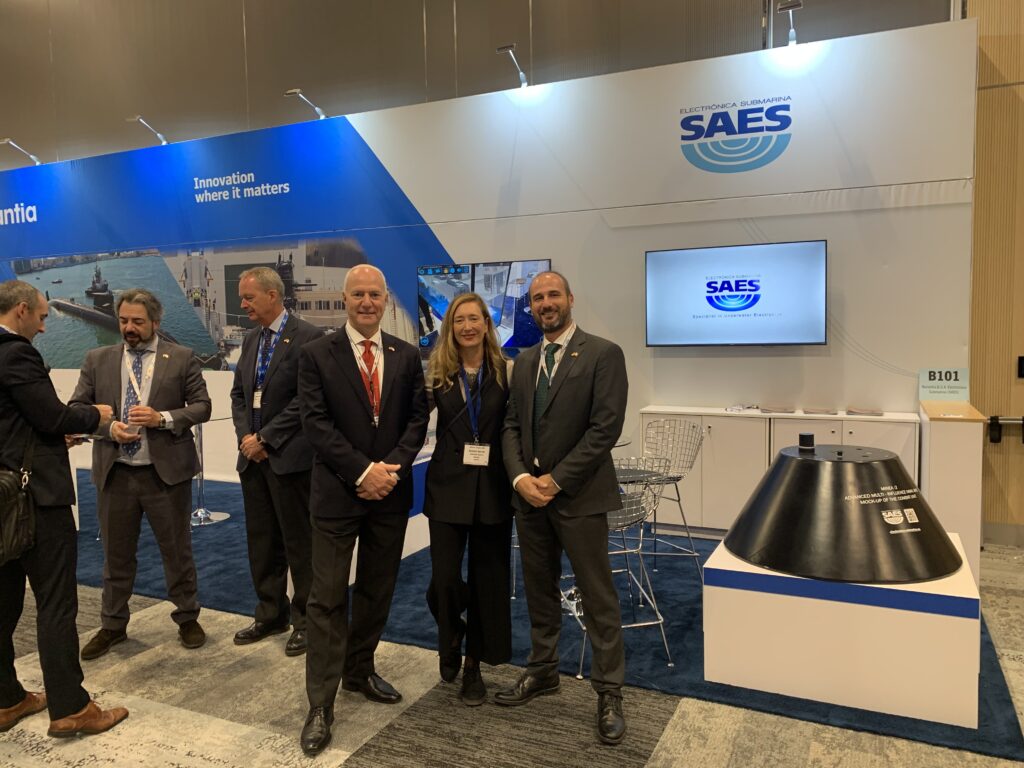 MINEA naval mines are the most advanced smart marine mines manufactured today. They are intended for training minesweeper crews to provide deeper insight to mine hunting and neutralisation techniques.
SAES develops three MINEA models specifically designed for the different depths and characteristics of shallow and deep waters: moored mines, shallow-water mines and cylindrical bottom mines. MINEA naval mines provide MCM crews with unmatched training experience and it enables them to successfully conduct counter-mine operations at sea.
SAES technology is being used by naval forces and Navies around the world, including platforms used in naval warfare such as minesweepers, frigates, submarines, maritime patrol aircrafts, anti-submarine warfare helicopters and UXV vehicles.