It presents its solutions for submarine and antisubmarine defence for naval and air platforms.
SAES participates in the digital event organized by Aerospace and Defence Meetings Sevilla, from May 26 to 27, with a virtual stand, where it shows its antisubmarine warfare systems (ASW) based on sonobuoys for installation on all types of platforms involved in the war naval such as mine hunters, frigates, submarines, MPA aircraft, ASW helicopters and RPAS.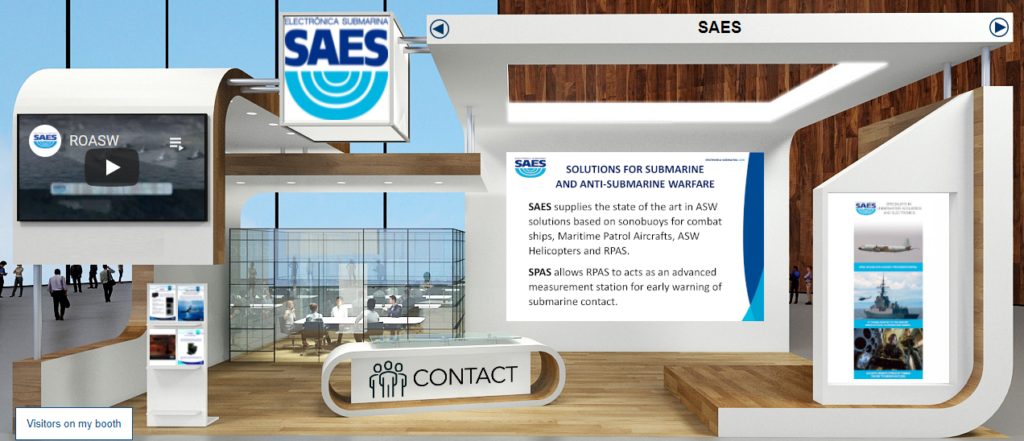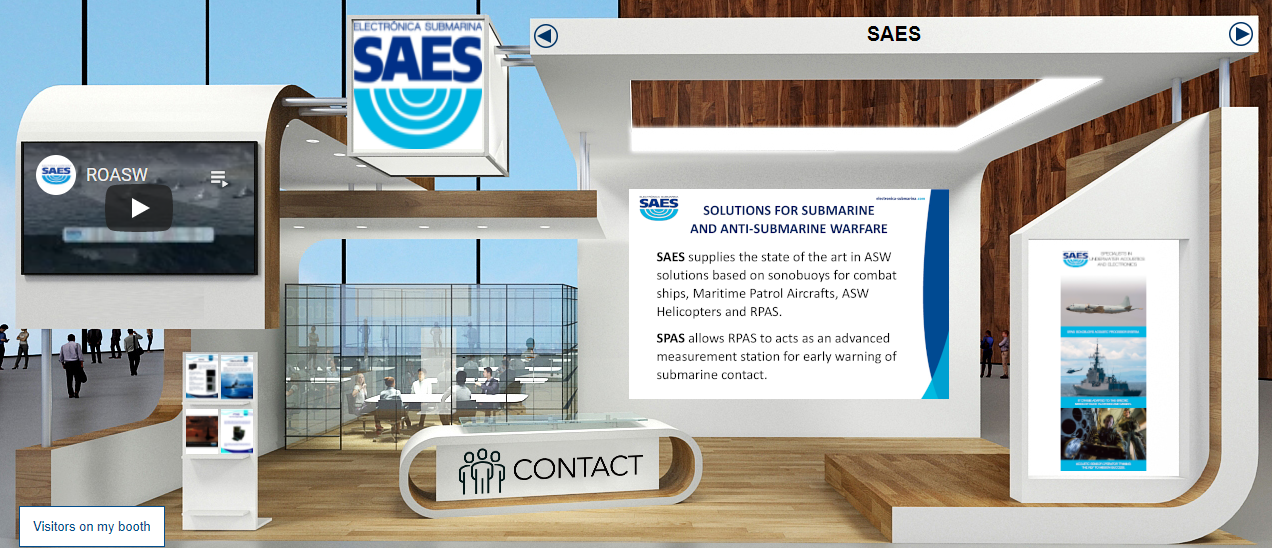 The fifth edition of ADM Sevilla 2021, the largest business event in the aerospace sector in Spain and one of the main in Europe, is organized by Extenda – Andalusia Export and Foreign Investment, and by the French company BCI Aerospace, specialist in international meetings of the Aeronautic sector.
SAES ASW products
The ASW products that SAES presents at ADM Sevilla are the DISOUROS, for combat ships and ASW helicopters, and the SPAS acoustic sonobuoy processing system for Maritime Patrol Aircraft and RPAS.
DISOUROS is a powerful and advanced acoustic processor for detecting, locating and pursuing underwater threats through the integrated use of low frequency dipping sonar (DS) and passive sonobuoys. It provides multi-statism and interoperability between the ASW platforms involved in the mission: corvettes, frigates, helicopters, MPA aircraft. DISOUROS is fully operational on platforms such as the Visby-class corvettes and the A-109 helicopters.
SPAS is an acoustic sonobuoy processor for detecting, locating and chasing underwater threats from aerial platforms. It incorporates the most advanced acoustic processing techniques for all types of passive and active sonobuoys, in analog and digital implementation. SPAS is fully operational in different countries and different platforms such as the P-3B Orion aircraft, the C-295 aircraft and the SH-60B LAMPS helicopter.
SAES also provides ground support systems for both analysis of ASW missions (such as FTAS) and for training acoustic operators (such as TAT).
SAES is the only Spanish company specialized in underwater acoustics and electronics with more than 30 years of experience in Sonar Systems, Submarine Signatures, Submarine Protection and ASW Systems. SAES technology is in service for various Navies and Naval Forces on 5 continents. SAES systems are at the forefront in sonobuoy processing and at the forefront in the international market.